Kansas City Hotel Business Center
Link@Sheraton
Stay connected at the Sheraton Overland Park Hotel at the Convention Center with Wi-Fi access in your guestroom or work smart at the Link@Sheraton. The Link@Sheraton features internet stations, complimentary Wi-Fi and Ethernet ports (for hotel guests), printing and fax capabilities.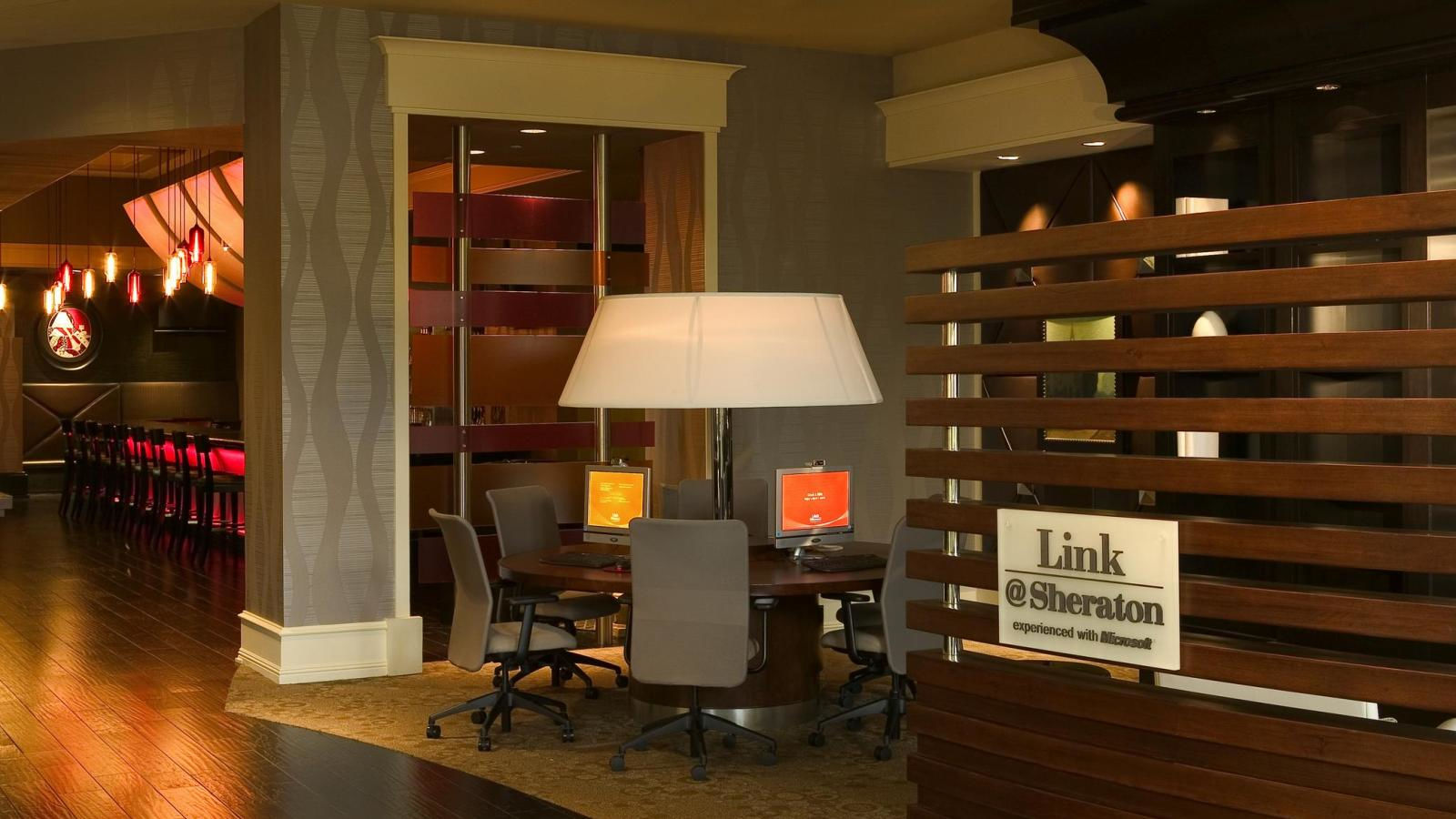 Connect: Relax. Work. Reach out. Socialize. Stay connected to what matters most to you with Link@Sheraton.
Relax: Take a moment to relax at the Link@Sheraton. Be alone but not lonely. Easy to grab a drink or a snack. Watch a game. Catch up on news. Chat with friends. There's a comfy chair waiting for you.
Meet: Out of town doesn't mean out of touch. Exclusively at our hotels, Link@Sheraton is a destination, an experience, the place to be. Catch up with colleagues or get down to business in the communal style atmosphere with comfortable seating and semi-private spaces. Say Hello. Socialize. Stay connected.